Robotics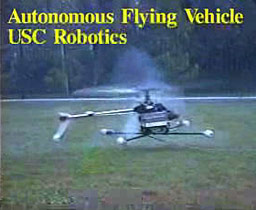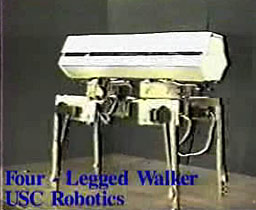 Robots are now commonplace in manufacturing, health care, space exploration, consumer products and other industries. As one of the pioneers of robotics, Dr. Bekey's work spans four decades, numerous devices, and Ph.D. students who have gone on to become leaders in the field. His work in robot control in particular is strongly inspired by biology (paper 37). Among his contributions:
Quadruped walking machines
In the mid-1960s, Ph.D. student Andrew Frank -- jointly supervised by Dr. Bekey and Dr. Robert McGhee -- designed and built the first four-legged robot in North America. In what was probably the first such application to robotics, the device was controlled by a finite state machine.
Multifingered robot hands
Dr. Bekey and long-time collaborator Professor Rajko Tomovic (based in Belgrade, Serbia) designed and built several five-fingered robot hands and developed grasping theory for multifingered hands. Their work included a knowledge-based approach to grasping and the use of robot hands as models for prosthetic hands (papers 63, 65, 89, 111).
Autonomous mobile robots
Dr. Bekey worked with his students to develop an autonomous helicopter (papers 51 and 69), study gait control in legged robots (papers 3, 25, 47) and create a walking machine governed by genetic algorithms (book chapter 5). He also explored robot group control (papers 57, 30 and 31).