Hi.
I am a PhD candidate at the Robotic Embedded Research Laboratory, Department of Computer Science, Viterbi School of Engineering, USC. I hold an undergraduate degree in Engineering Physics from the Indian Institute of Technology, Madras. My research deals with sensing and interaction for personal health and wellness. I achieve this with statistical machine learning and signal processing techniques applied to on-body sensors. My thesis deals with accurate, anytime-anywhere sensing techniques for physical activity description and energy expenditure monitoring. I work with Dr. Gaurav S. Sukhatme. I have had the honor of being an USC Annenberg Fellow (2008-2012) and a USC PhD Achievement Awardee (2013).
Research Interests
Sensing and interaction for personal health
Theory and applications of statistical machine learning for health care
Human-Computer Interaction
Alternative Augmentative Communication
Email: vathsang [at] usc . edu
Curriculum Vitae / Research Brief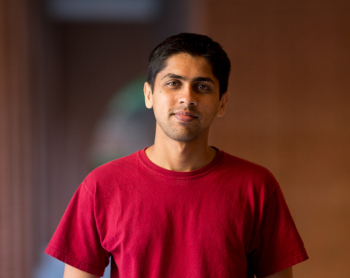 Contact Info:
University of Southern California MC 2905
Ronald Tutor Hall (RTH 426)
3710 South McClintock Avenue
Los Angeles, California 90089-2905
vathsang at usc.edu
If you are contacting for the first time and would like to know more about my work, please be sure to include "Body Networks - " in your subject line. For any other questions or comments, please be sure to include "Query - ". These are just so that I know it's a legitimate mail and can reply faster. No attachments in the first mail, since our spam filter blocks it.