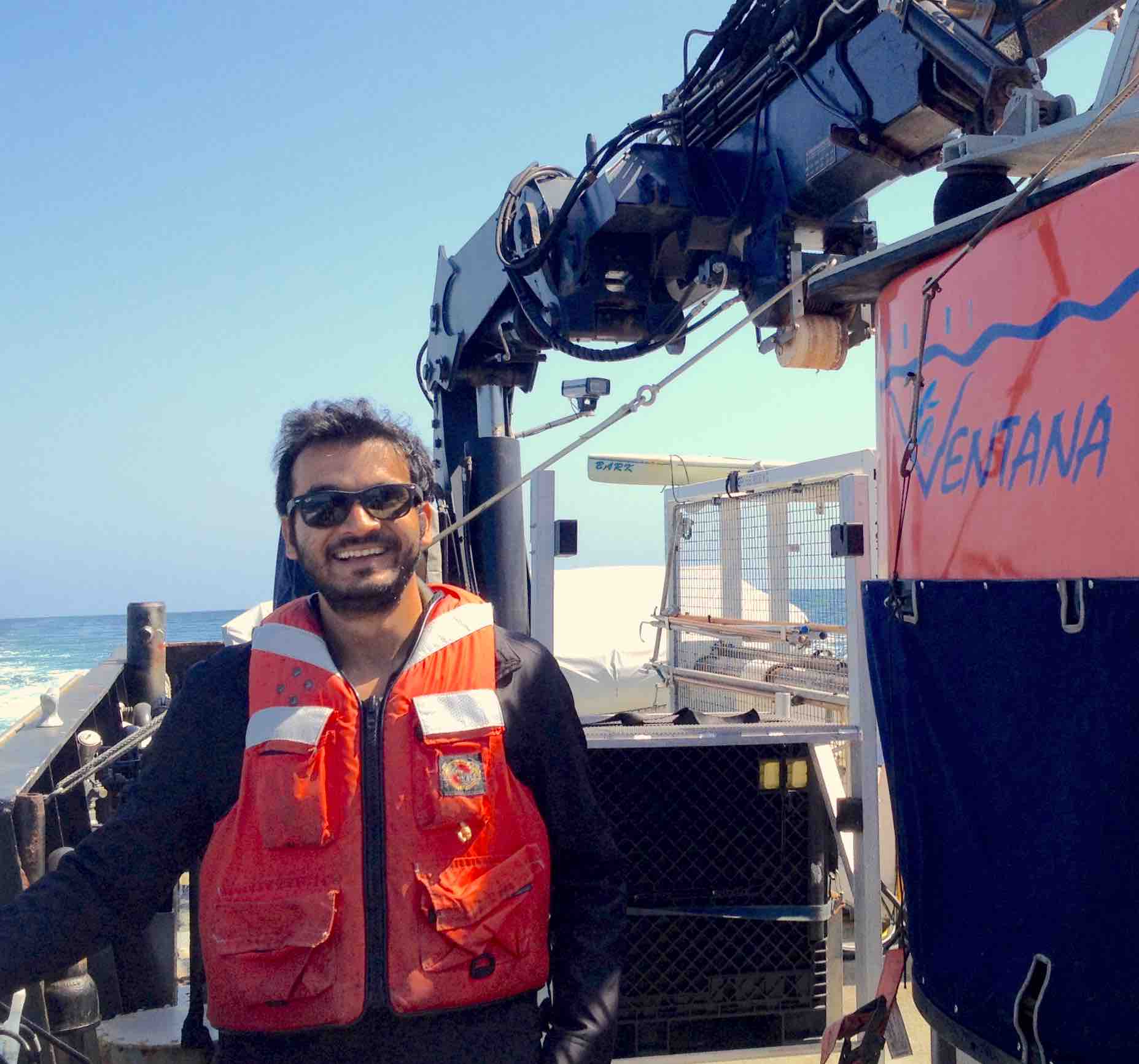 Email:
   djnan [at] seas.upenn.edu

Lab:
   Levine Hall 457
   3330 Walnut Street
   University of Pennsylvania
   Philadelphia, PA 19104


Since July 1 2018, I have moved to the Arizona State University as the Alberto Enrique Behar Research Professor at the School of Earth and Space Exploration. Please visit my lab website for more information on my latest research.
---
I am a Postdoctoral Researcher in robotics at the GRASP Laboratory, University of Pennsylvania, where I am working with Prof. Vijay Kumar on the use of unmanned aerial vehicles (UAVs) for precision agriculture, earth sciences, and humanitarian applications.
My research interests lie broadly in data-driven robotic sampling, with focus on principled approaches from statistical machine learning for robotic collection of physical samples (e.g, diseased leaf samples, water, soil) for ex-situ analysis. In particular, I am investigating the use of Bayesian optimization and optimal stopping theory for closing the loop on opportunistic robotic sampling tasks.
Decision support systems are key to data-driven discovery. I was the founding developer of the web-based oceanographic decision support system (ODSS) being used for situational awareness at Monterey Bay Aquarium Research Institute (MBARI). More recently, I have been leading the conceptualization and development of an agricultural decision support system (AgDSS) for precision agriculture applications.
Scalable and easily-accessible testbeds are crucial for cyber-physical system (CPS) education and outreach, as well as sustained research. I am one of the organizers of the NSF student UAV challenge, that focuses on the development and use of a cloud-enabled UAV testbed for the CPS community. The pilot competition was held on October 3-4, 2016 at the TIMPA facility in southern Arizona. Each undergrad student team used unmanned aerial vehicles (UAVs) with standardized hardware and open-source software, to retrieve and deploy a mosquito trap with varying degrees of autonomy. This task was motivated by Microsoft Research's Project Premonition, which also funded the hardware for the participating teams.
With Penn Aerial Robotics, at the NSF Student UAV Challenge, 2016
BIO
I received a Ph.D. in Computer Science from the University of Southern California in May 2014. Working in collaboration with Kanna Rajan at MBARI, my dissertation was on detection, tracking, and sampling of plankton blooms in the coastal ocean using autonomous underwater vehicles. Prof. Gaurav Sukhatme was my doctoral advisor.