About Me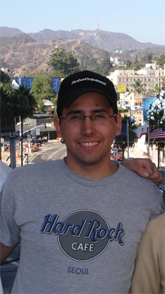 I'm a sixth year Ph.D. student at the University of Southern California. I work in the Interaction Lab under the advisement of Maja Mataric'.
I am currently working on a research project investigating Socially Assistive Robotics as social and physical/cognitive aids for the elderly. The project page can be found here: Robot Motivator: Towards Adaptive Health Games for Productive Long-Term Interaction
In Fall '07 and Fall '08 I was the teaching assistant and lab instructor for the course ENGR 150 "Engineering Science and Systems: From Humans to Robots".
2002-2007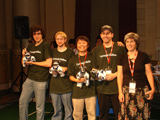 I graduated with an M.S. in Computer Science from Carnegie Mellon University in 2007, and also received my B.S. in Computer Science at Carnegie Mellon in 2006. I worked in the Coral Research Group under the advisement of Manuela Veloso where I worked on the 4-Legged League of the international RoboCup robot soccer competition.