| | | |
| --- | --- | --- |
| | K-12 STEM Education Materials | |
Photos and Media Coverage of Outreach Activities:
NSF RET supplement and RET Site PI Maja Mataric with South Pasadena, CA middle school teachers in an award ceremony (June 2012). Mataric (in the middle, in black) is next to Emily Williams (in purple), the award winning 7th grade science teacher who has worked with Mataric for over 5 years to bring robotics to the middle school students and expand their interest in STEM topics.



Assembly at Monterey Hills Elementary School, South Pasadena, CA, Mar. 2, 2012, Aaron St. Clair and Katelyn Swift-Spong.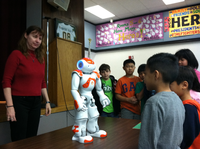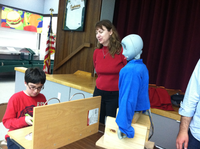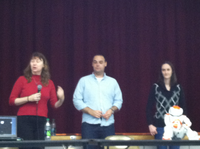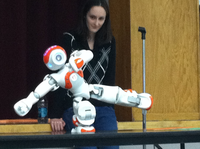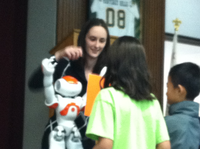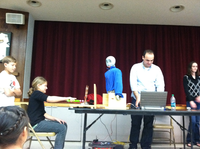 Robotics Rocks!, April Garbuz, TalkingScience.org, August 19, 2011.
Students, Meet Your New Teacher, Mr. Robot, Benedict Carey and John Markoff, New York Times, July 10, 2010.
Battle bots, Owen Zheng, Daily Trojan, April 2010.
"Learning Robotics". CNN Headline News, Aug 25th, 2008.
"Using Robotics to Make Learning Fun", a USC Chronicle article by Lauren Walser, Oct. 31, 2005.