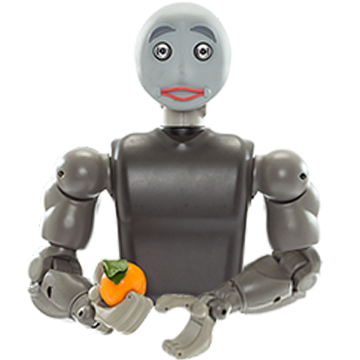 Bandit II is an updated version of Bandit I, designed and fabricated by BlueSky Robotics. Our lab currently maintains six of these expressive humanoid platforms.
---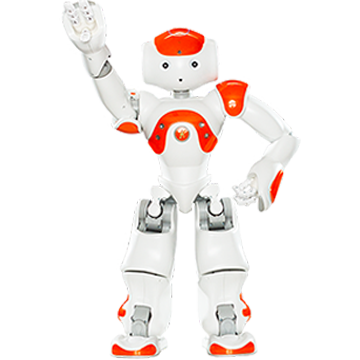 The Interaction Lab currently has 11 Nao robots. The Nao robot is a full-body humanoid robot by Aldebaran Robotics. It is approximately 26" tall with 26 degrees of freedom in the neck, shoulders, elbows, hands, hips, knees, wrists, and ankles. It has a number of sensors, including an IMU, sonar, video, microphones, and force sensors. It has two speakers and colored LEDs in the eyes for expressive output.
---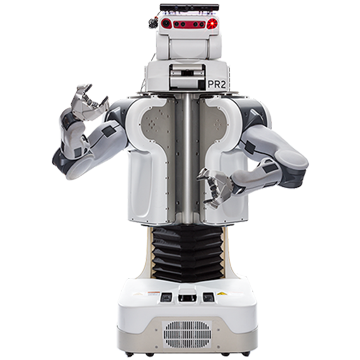 The PR2 is a mobile manipulation platform, designed and manufactured by Willow Garage.
---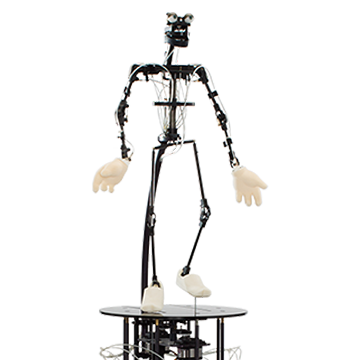 Minimatronic Figure (TM) courtesy of Walt Disney Imagineering Research and Development.
---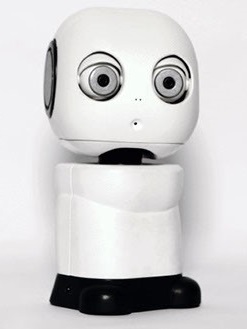 Maki is an entirely 3D-printed platform developed by Hello-Robo. It measures 342mm (13.5") tall and has 6 degrees of freedom in its head.
The Stewart Platform Robot for Interactive Tabletop Engagement (SPRITE) robot is built around a six degree-of-freedom Stewart platform base, with a bracket that holds a mobile phone, on which the robot's face is displayed. The robot is approximately 30 cm tall (without fur), with a 10 cm range of motion, depending on the angle of the platform. The robot's appearance can be changed by modifying the covering. The "Kiwi" skin is green and has a bird-like appearance, while the "Chili" skin is red and plush, with a dragon-like appearance.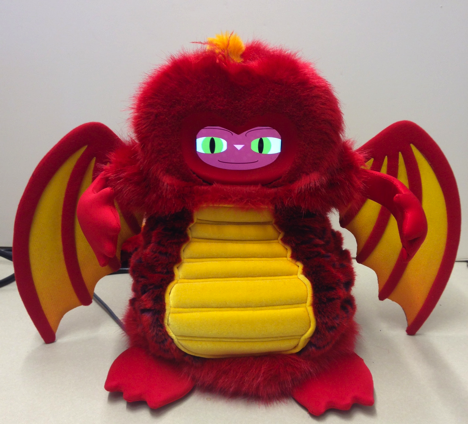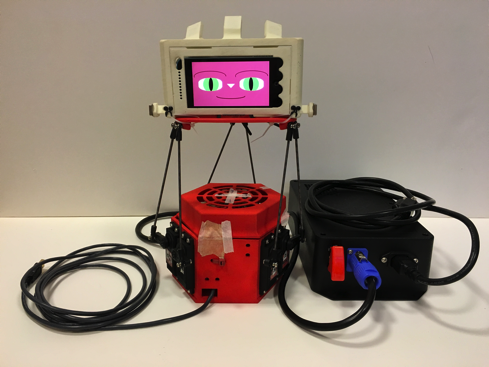 ---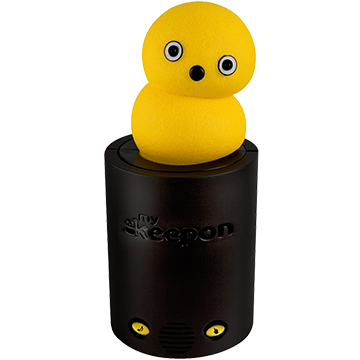 MyKeepon is a consumer-grade version of the Keepon robotic platform. It has a microphone, located in the nose, and can sense when it is being touched on its head or its sides. MyKeepon comes pre-programmed for dancing and reacting to touch, but the platform is easily hacked into for more advanced robotics programming.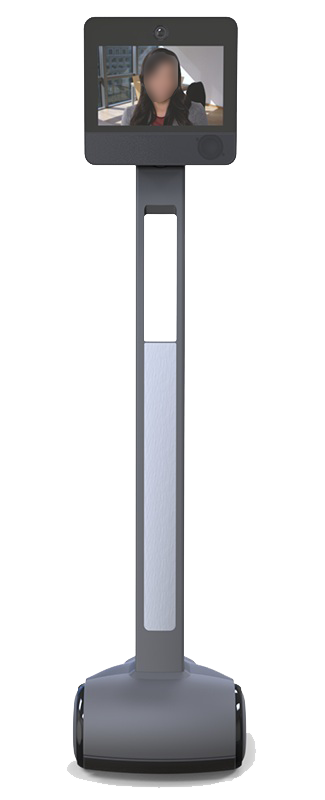 The Beam+ is a mobile telepresence system that is about child-height and is integrated with a videoconferencing system (including a camera, display, speaker and microphone). It utilizes the same interface as the first generation Beam Pro and provides some of the same features including autonomous docking. The Beam+ is a low-cost platform making it appropriate for a number of applications including education.
---

The Giraff is a remotely controlled mobile, human-height physical avatar integrated with a videoconferencing system (including a camera, display, speaker and microphone). It is powered by motors that can propel and turn the device in any direction, even backwards. The Giraff can turn in place to face a person or object, and the display can also be tilted up and down to extend the vertical field-of-view.
---

The Vgo mobile remote presence system is a child-height mobile telepresence physical avatar integrated with a videoconferencing system (including a camera, display, speaker, and microphone). It is marketed for tele-operation, but our lab is enabling it with autonomous operation capabilities, so we can use it in various operational modes, from fully autonomous to partially tele-operated to fully tele-operated. The display can be used to show its human operator, which, for our work, is often a child.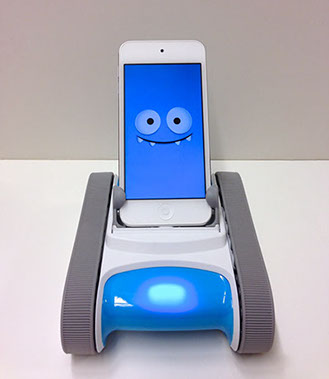 Romo is consumer robot by Romotive. It has an animated face that works on either an iPhone or iPod Touch and a mobile base.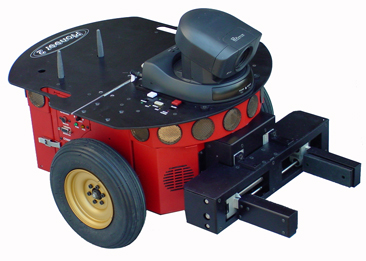 We started with two Pioneers, Benjamin and Mae (the little Volens), then added a few more indoor and outdoor versions, and are now, as part of the USC Robotics Lab, up to to 13 Pioneer robots (9 Pioneer 2 DX, 2 Pioneer 1s, and 2 Pioneer 1 ATs).
---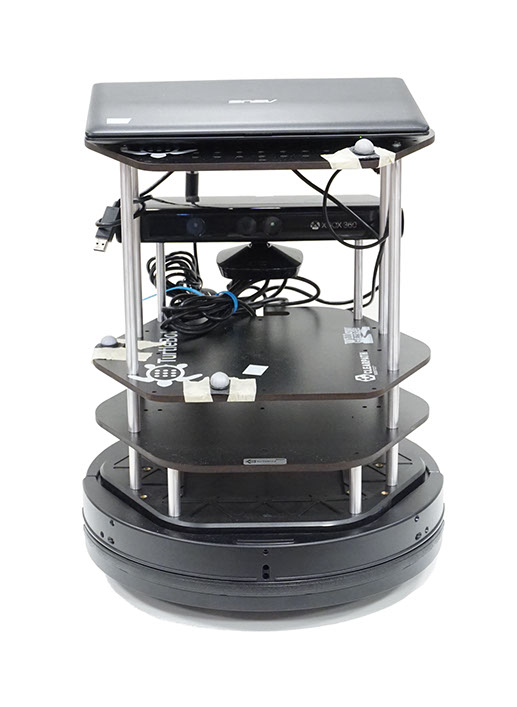 The Turtlebot robot is a small non-holonomic mobile robot, fully integrated with ROS, and including a netbook and kinect for onboard computation and navigation.
---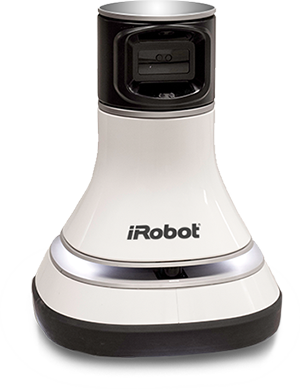 The Ava is a fully-holonomic mobile robotics platform designed and manufactured by iRobot. It features integrated autonomous navigation capabilities supported by an impressive set of sensors.